Recurring Event (See all)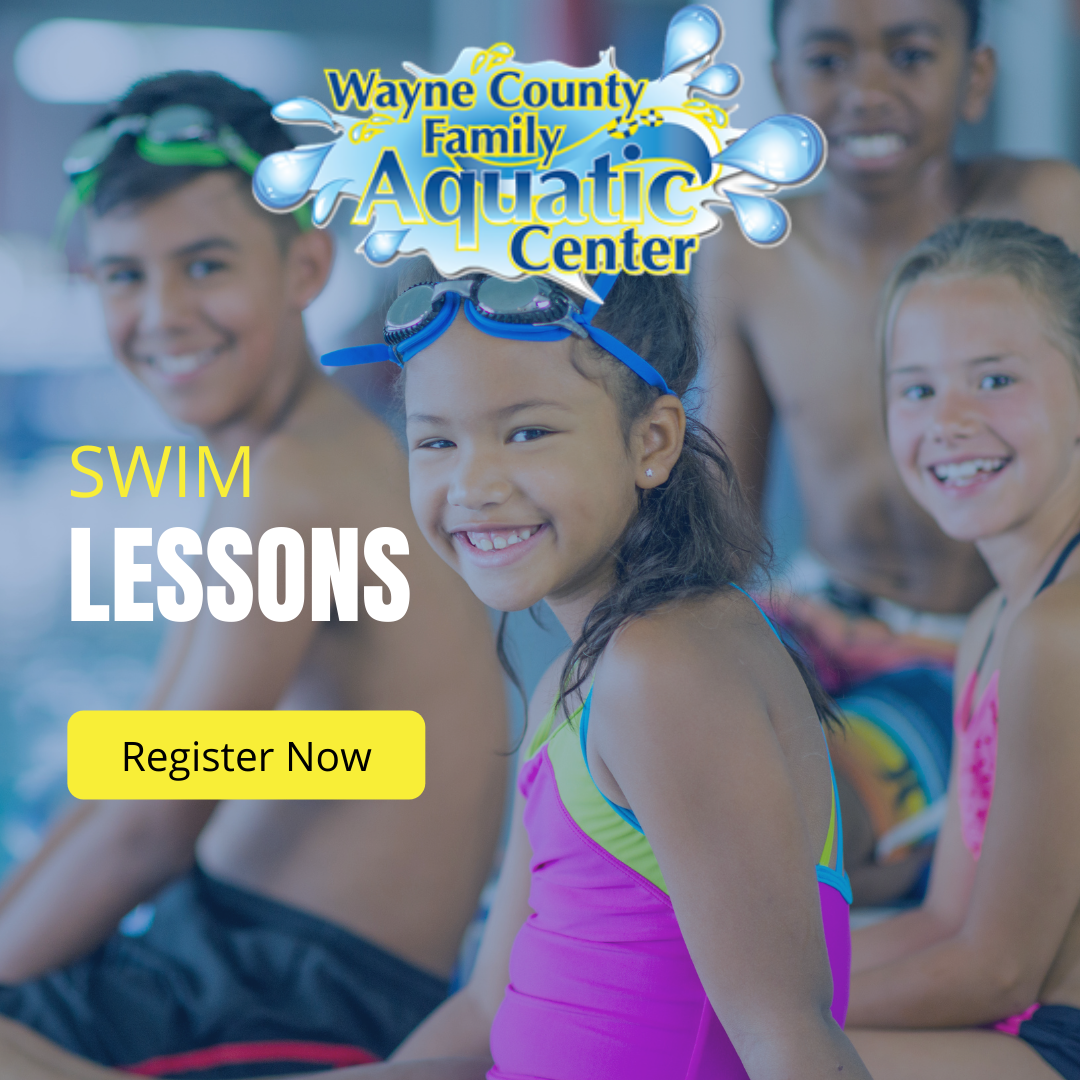 Swimming lessons are held Monday through Thursday from 10:15 a.m. – 10:45 a.m. Each session is thirty (30) minutes for a two (2) week session. The cost for swimming lessons is $50 for Wayne County residents, $60 for non-county residents, and $96 for private lessons. Full payment must be made at least two (2) weeks prior to the swimming lesson by cash or credit card.
Please visit www.waynecountyaquatic.com/swim-lessons/ for more information.
Details
Starts On
June 27, 2022 - 10:15 am
Ends On
July 7, 2022 - 10:45 am