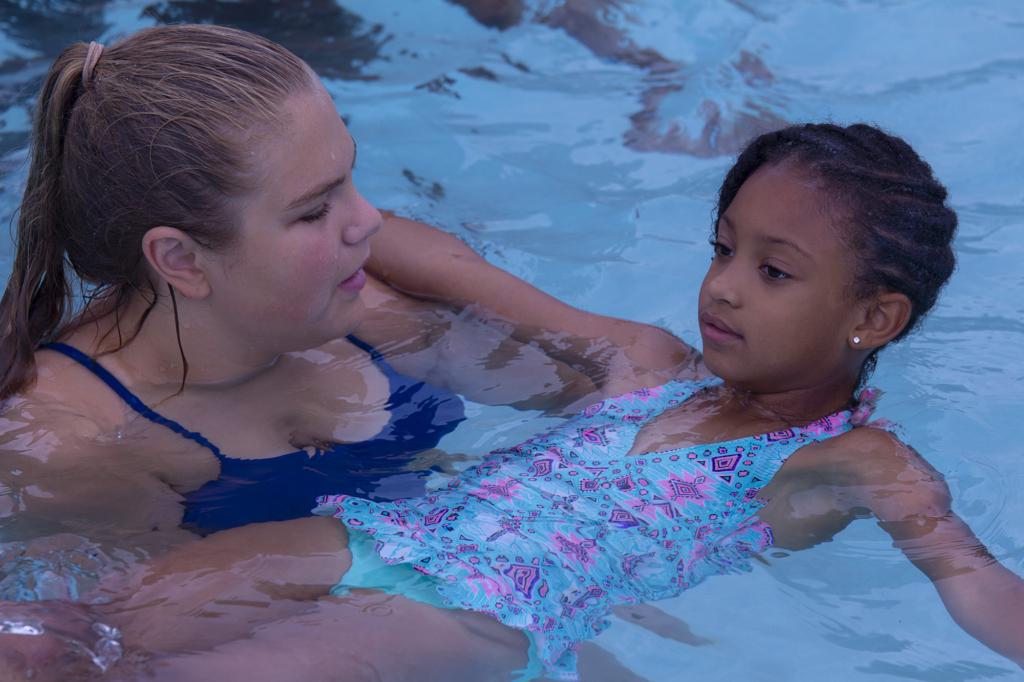 Swim lessons are currently full
Dive into the ultimate swim experience that won't cost you a dime! Thanks to Huron-Clinton Metroparks, you can make a splash and learn to swim, all for free!
Beginning June 28, lessons will be held Wednesdays through Saturdays from 10:15 a.m. – 10:45 a.m. Each session is thirty (30) minutes for a two (2) week session.
Each session is limited to 20 participants, but that just means you'll get even more personalized instruction. Don't miss out on the chance to make a splash this summer!
On Wednesday participants may be admitted to the park free and receive a complimentary meal at lunchtime. Advance notice and adult supervision is required.
SWIM LESSONS ARE CURRENTLY FULL! PLEASE CHECK BACK IN THE SPRING OF 2024.
Session Dates
June 28th – July 8th
July 12th – July 22nd
July 26th – August 5th
August 9th – August 19th
We also offer private swim lessons starting at only $96. For more information please give us a call at 313-822-POOL.
Swimmers are taught rudimentary front and back strokes, learn water safety, learn core values, and have fun!
Swimmers will learn front and back stroke, how to tread water, elementary backstroke, and introducing breast stroke. Endurance is also increased.
Swimmers learn free, back, breast strokes, increase distance, use proper technique, as well as learn to stay safe in water.
Further refinement of rotary breathing and strokes including butterfly, increase in distance, treading, and introduction to surface dives and other skills.
Swimmers are taught front and back strokes, how to float, learn water safety, gain confidence as well as play games.
Swimmers learn front/back crawl, side stroke, and elementary back stroke, may be introduced to breast stroke, confident in deep water, rhythmic breathing.
Butterfly stroke introduced, open turns, long distances to increase stamina, as well as mastery of other strokes.
The developmental swim team is designed to help participants improve their competitive swimming skills. Participants will learn swimming stroke technique, turning technique and starting technique in small group from experienced instructors.